We Wish Lois A Happy and Relaxing Retirement
02 September 2019
Lois Alders started with us in the late 90's as a Contracts Administrator and has since been with the Chateau family for over 22 years! Recently Lois has retired and moved to Brisbane to be with her family.
Lois' role was the central point of contact for all of our clients during the construction of their house.
Over the years, Lois developed wonderful relationships with our clients. Within the office, she demonstrated a professionalism and dedication that set a benchmark for the way Chateau operates.
It is sad to see Lois go and her presence will be very much missed around the office. We wish Lois all the best in her retirement.
Before she left, Lois spent many months inducting her replacement, Marcela Roldan (pictured with Lois), to ensure the smooth transition. Marcela brings with her considerable experience to the role and has already become an integral part of the Chateau family. Welcome to Chateau, Marcela!
P.S. Thank you for the chocolates Lois. They didn't last long!
🍫
😁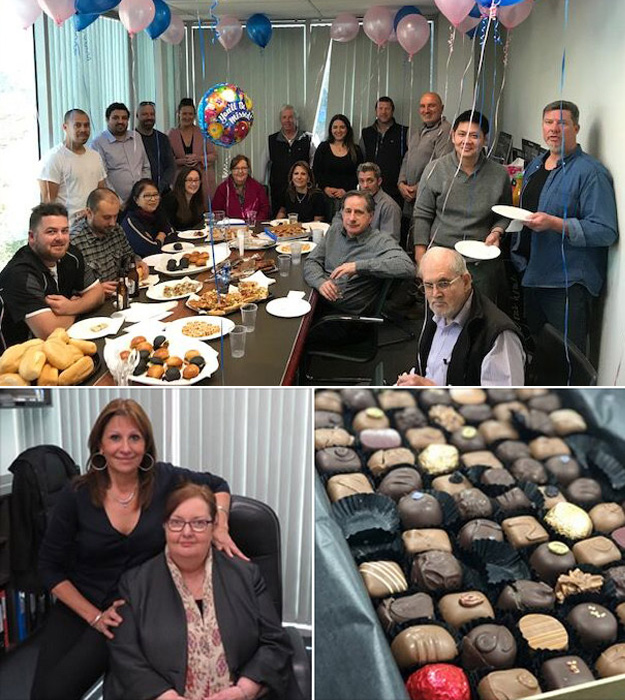 If you need anything, Marcela (pictured with Lois) will be on hand to assist you the best she can. She has great experience and has already become integral to the Chateau family. Welcome to Chateau Marcela!