What Type Of Home Builder Is Best For You?
27 December 2019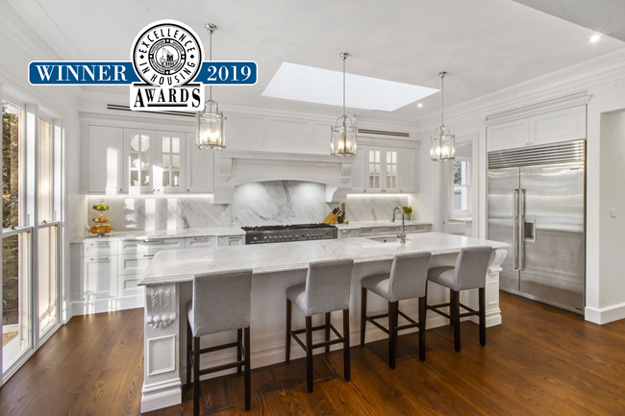 There are three main options by which land owners might choose to develop their property. Each option requires selecting either an existing design or creating a new design which fulfills the family's needs and lifestyle requirements, and selecting a builder to construct the home to a standard which represents value and is affordable.

Value is determined by each customer, the fair monetary exchange for a level of quality of design and construction as promised and delivered. We have summarised the different types of home builders out there in the Sydney market, providing you with pros and cons for each. These options include:
Project Homes
These homes are typically the cheapest in terms of financial outlay and the quickest to construct. Produced en-masse, the economies of scale enjoyed through repetition of a particular design and the resulting buying power afforded when ordering products and materials in bulk makes this an attractive option when price is a driving factor.

There is a huge market for project homes due to the fact that they are considered to be "best value" by the home builders who sell them. Built to a price, but restrictive in terms of quality, choice and individuality, such dwellings are usually the right choice of investment in suburbs with a high density of existing project homes, however if you are looking for a home which is tailored to your lifestyle, you'll need something much more unique.

Similarly, it would likely be an under-capitalisation of your investment to choose a project home in an area where land values are substantial, where individually designed architectural, heritage or established quality homes dominate and provide much better wealth in the long run.
Architect & Independent Builder
These homes are typically the most expensive in terms of financial outlay and the most time-consuming to produce. Architectural fees are charged for design works with a focus to detail, aesthetics and architectural intent.

Architectural plans are developed and submitted to Council where, if approved, they are submitted to builders for tender. An early costing might be commissioned from a Quantity Surveyor however, until tenders are received, some 6 to 12 months after design commencement, the exact cost of the home remains unknown.

The absence of specialist builders' input can incur additional fees and further delay the home building project. Having valued builder consultancy early on can avoid overrun tenders, redesigns, re-submissions to Council - all contributing to frustratingly long wait times and endless additional fees!

On top of this, the homeowner typically pays for all external specialist consultants and reporting required as well as other outgoings. What a hassle!

Once a building contract is executed it is hoped the builder will work well with the architect. Unfortunately the reality of the situation, this isn't always achievable as both parties can disagree with each having their own priorities for the build.

For example, an architect would want to preserve the quality and detail but the builder may want to explore cost-saving measures which provides them with much more profit at build completion.

To ensure quality, the architect should be retained for contract administration and project management - but this comes as an additional fee.

The reality of it is that all of the above costs must be accounted for, often stretching time and finances well beyond the owner's affordable budget and all previous expectations.
Architectural Designer Builder (Chateau)
These homes represent the decision of best value for premium quality. A team of professionals work as one from the outset, including architects, designers, quantity surveyors, builders and planners. This synergy ensures optimum results are achieved in design, cost and time efficiency.

Each discipline is involved throughout the design development phase to ensure efficiencies are explored and details and costings are correct, allowing an accurate fixed price construction sum to be determined at design stage. Not only this but we have an internal consultant who guides you through the building journey so you're not left wondering at any stage.

Architectural services are include in the construction contract sum, together with all standard external specialist consultant's reports, engineering, Council fees, liaison and administration fees and so on, for peace of mind and a single point of contact for advice, service and accountability.
Our Unique Process To Streamline The Custom Home Build
Our History - Solid Reputation as Sydney's Best Value Master Builder

Established in 1970, 'Chateau Architects + Builders' is the alternative to the traditional model of bespoke home creation. Chateau's residential architects, cost consultants and builders work collaboratively through every stage of a project's development, a fully integrated service which puts us ahead of the regular home builder by some distance!